Wisconsin is finally delivering nicer weather. Calmer winds and warmer temperatures. Perfect for running outside and enjoying the sunshine during walking breaks at work. I love it! So inspiring and exciting to get outside and moving every day!
Work has been awesome lately, with an awesome amount of new daily tasks and responsibilities, some really wonderful new partners I interact with everyday, and I'm happily falling into my daily routine with work and play 🙂 Really happy I found a company that has awesome employees and a great common goal to help our customers.
OTHERWISE, what's new with us? Well, my yoga challenges have stopped for a couple days until the beginning of April, but I'm still making up some fun/challenging ones for myself in the meantime. I signed up for twice-a-week yoga starting next week at work, and I'm SO EXCITED! It'll be over my lunch hour too, which will be a fun way to break up my day 🙂
Another fairly exciting thing for me that I've been researching lately is… a Half Ironman. 70.3. I want to do one next year, and I have thought about this for a LONG time. I am confident I can commit time to training with swimming, biking and running, and I would LOVE to feel that sense of accomplishment that only .01% of the world has done! YAYYYY. Have any of you ever completed one? Any training plans or advice? I AM ALL EARS.
Our marathon training is going really really well too! We are to the point where we run 8 miles after work on a Wednesday and Patrick says, "that was easy!" It's such an exciting time right now, and we are pumped to run 18 miles this coming weekend, with a half marathon powdered in the middle of that. We will do 3 miles before and 2 miles after the race to hit our mileage for Saturday! My legs are acclimating well, and we have not had any injuries at all either. Knock on wood!
Also on that note, I officially have a dark chocolate chip addiction. I don't want any other desserts. Just dark chocolate chips. Please send via FedEx overnight to my address. 🙂 I LOVE YOU THANK YOU.
ALSO exciting news – I'm moving in to Patrick's apartment officially this weekend! James, his roommate, is moving to Florida for work as I previously mentioned, and I will be moving my things in temporarily, until we find a more "permanent home" in a few months. I'm going totally crazy with planning decorating and rearranging furniture after I move it all in. YAYYYY 🙂 Okay, I'll be excited in my bubble over here.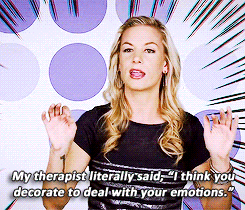 I think that pretty much sums up our lives lately! Still eating like crazy, yoga'ing like crazy, running like maniacs, and trying to sleep and work and smile all in between. How is everyone else doing out there? What are some crazy awesome updates or going-good routines you have?
Happy Thursday loves!
Peace, xoxo.